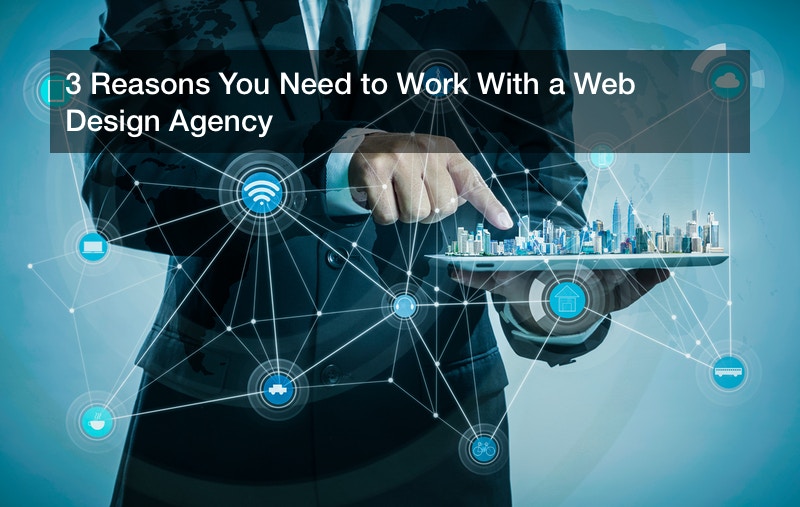 Whether you're starting a brand new business or you're a veteran in your field, there's no denying that digital marketing is an important facet of your success in this highly digitized age. If you really want your business to stand out from the crowd, working with a great web design agency is an absolute must. Here are just a few of the many reasons you should hire a web design agency to help boost your business's success.
High Quality Website Design
This might be the most obvious reason to work with web design agencies, but it bears repeating until it really sticks. One of the biggest benefits of working with a website design agency is the quality of the website that you're investing in. When you're not willing to spend the money you need to for a great website, you're going to get something that doesn't meet your standards. And a subpar website is one of the fastest ways to drive customers away. Customers have ever-decreasing attention spans and are looking to be impressed with your business's website immediately. With the help of a web design agency, you could be growing your customer base instead of driving them away.
Responsive Web Design
In a time where many people access the internet through their smartphones, you need a website that can do it all. Your website needs to be responsive depending on what device your customer is visiting with. If your customers are viewing your site on a computer, your site layout needs to reflect that. But if your customers are primarily looking at your site on their smartphones, then you need to be prepared for that, as well. Smartphone-friendly web design is of the utmost importance when your customer base is likely looking at your products on the go.
Competitive Advantage
If you work in an industry that's struggling to digitize, working with a web design company is the key to giving yourself a leg up against the competition. The experience and knowledge of a web design team are truly invaluable to your business success. A great website will definitely hold up against the competition if they're not willing to make the same investment.
When you want to ensure your business's continued success, good website design is paramount. Don't risk not working with experienced professionals on your website design.